Lumintop ODF30C Micro USB Rechargeable Outdoor Flashlight
stars, based on
( 0 )
reviews
Price:
$64.99 $69.99 piece
Description
ODF30C is an upgraded version of the previous ODF30 which features a rechargeable ability through the new Micro USB rechargeable port. By adopting a Cree XHP 70.2 LED and powered by a Lithium-Ion 26650 battery, it delivers up to a blazing 3,500 lumens. It offers five different brightness levels and three emergency modes Strobe, SOS, and Beacon. The featuring all-aluminum orange peel reflector that provides a nice blend of flood light. The blue plated stainless steel bezel makes it more attractive and tough. The compact design, side switch operation and the IP68 rated protection makes the ODF30C is a versatile companion and is essential for outdoor activities such as cave exploration, hiking, camping, and night walks etc.
l Utilizes Cree XHP 70.2 LED with a lifespan of 50,000 hours
l Powered by one rechargeable 26650 Li-ion battery
l 5 output levels plus Strobe, SOS, and Beacon with a max 3500 lumens output
l High-efficiency circuit with a max runtime up to 250 hours
l Size: 123*42*32mm, Net weight:161g
l High-precision aluminum alloy orange peel reflector creates a wide and balance floody beam
l Micro USB fast charging with 2A max charging current
l Blue plating stainless steel bezel makes more attractive and reliable
l Side switch controls all functions, fast and convenience
l Toughened ultra-clear glass lens with anti-reflective coating
l Electronic lock-out function prevents accidental activation
l Enhance cooling fins ensure a comfortable holding
l Low voltage indicator reminds to change or charge the battery in time
l Intelligent temperature control system ensures a safety use
l Flat tail cap with tail standing ability to serve as a candle
l Made of aerospace-grade aluminum alloy, premium Type III hard-anodized anti-abrasive finish on the surface
l IP68 rated dust and waterproof classification, impact resistance to 1.5 meters
l 5 years free repair, limited lifetime warranty
Technical Parameter
Operation
General modes: Low-Med-High (with memory);
Hidden modes: Turbo, Eco and Strobe, SOS, Beacon.
①ON/OFF: Single click the switch for ON, press and hold for 1 second to turn OFF. With the light on, click to cycle through Low-Med-High.
②Turbo: With the light on general mode, quick double clicks to enter Turbo, another click will return to the previous mode.
③Eco: When the light is off, press and hold the switch for 2 seconds to enter, another press will cycle through Low-Med-High.
④Flash: Under Eco mode, double quick clicks the switch to enter, another click to cycle through Strobe-SOS-Beacon, long press for 1 second to turn off.
⑤Lock-out: When the light is off, press and hold the switch for 4 seconds till the led blink to enter, loosen the tail cap to unlock. Under lock-out status, the light can only lighten up on Low until released.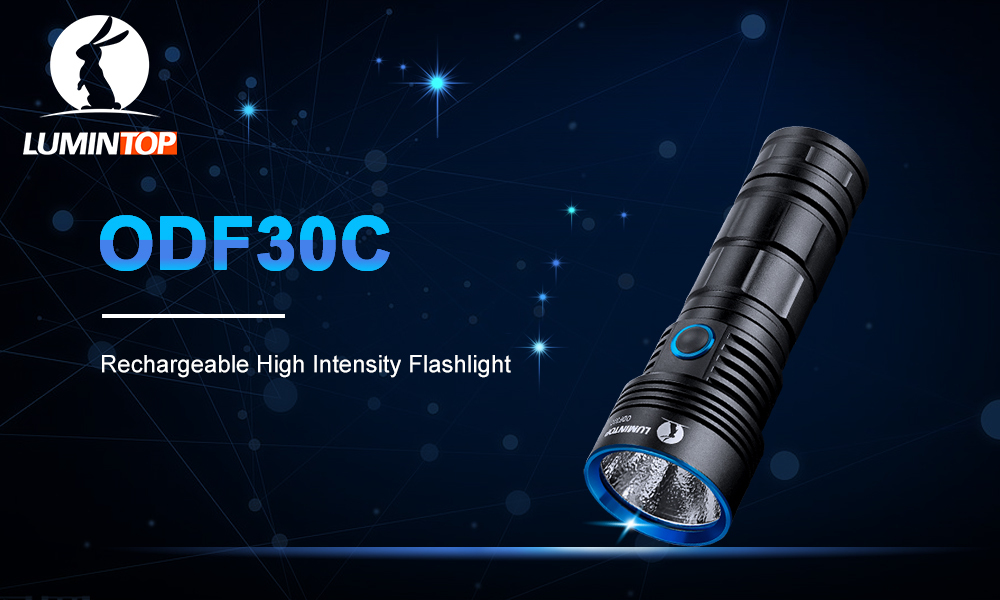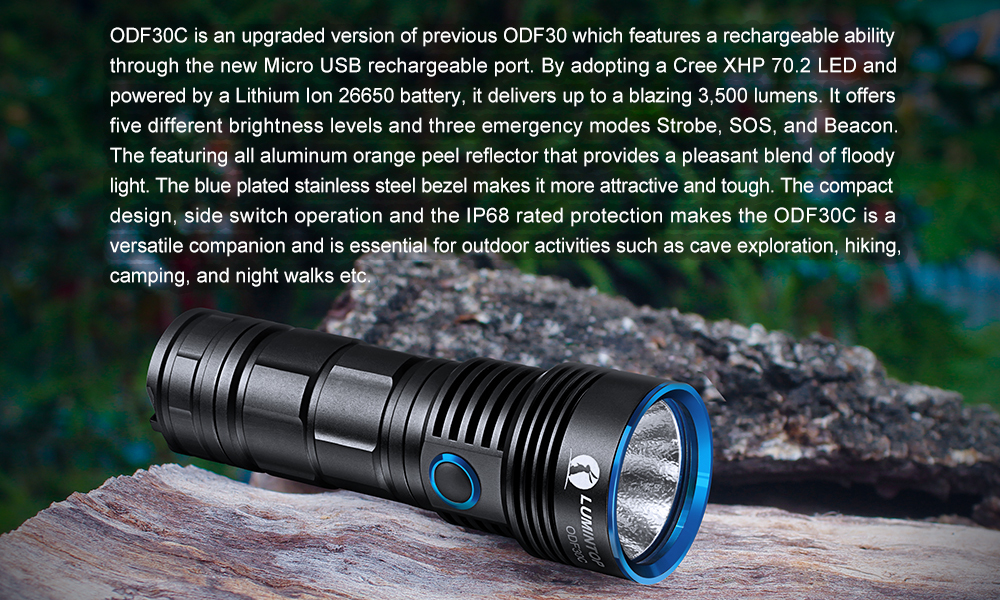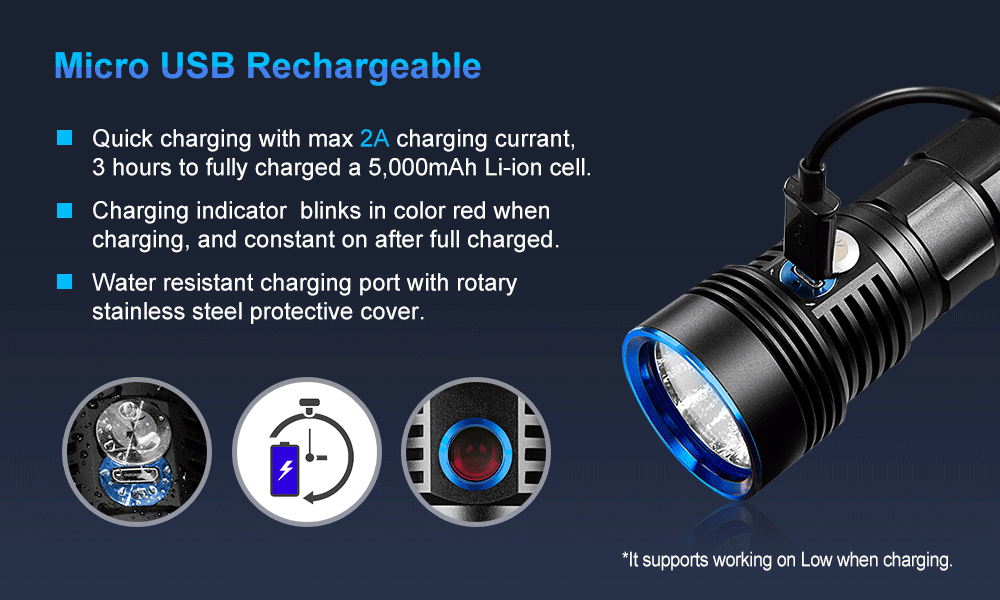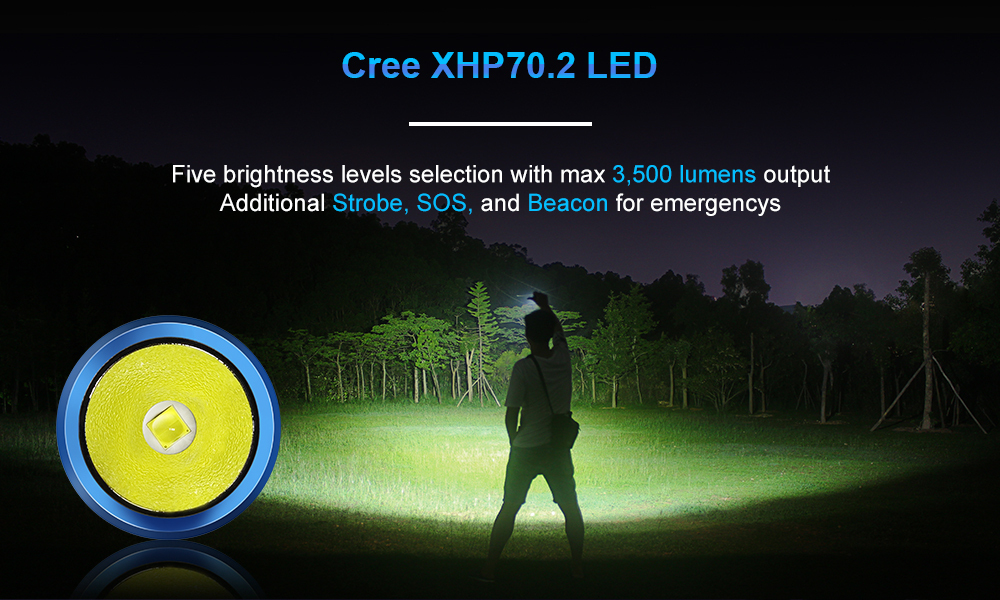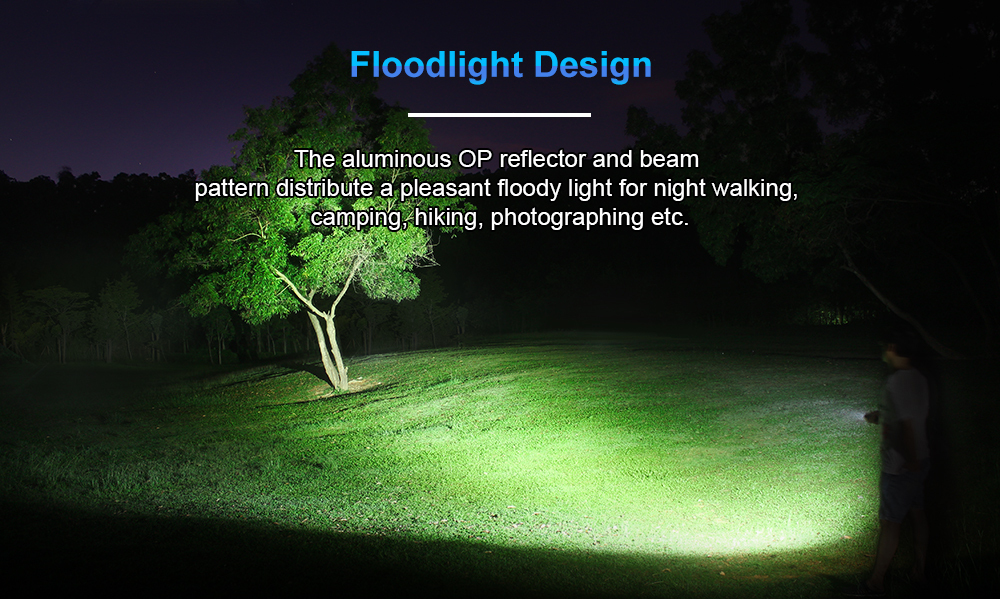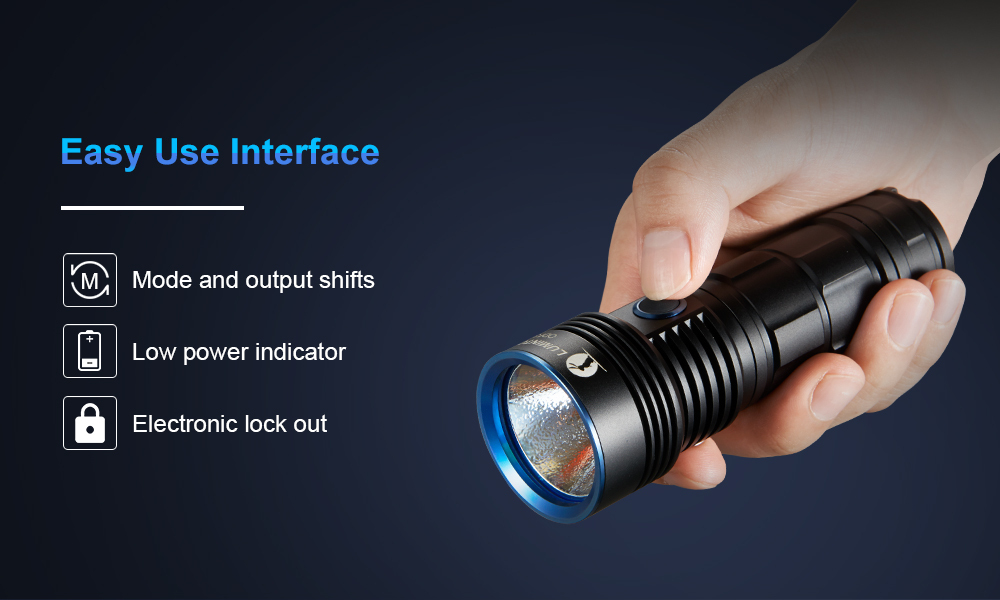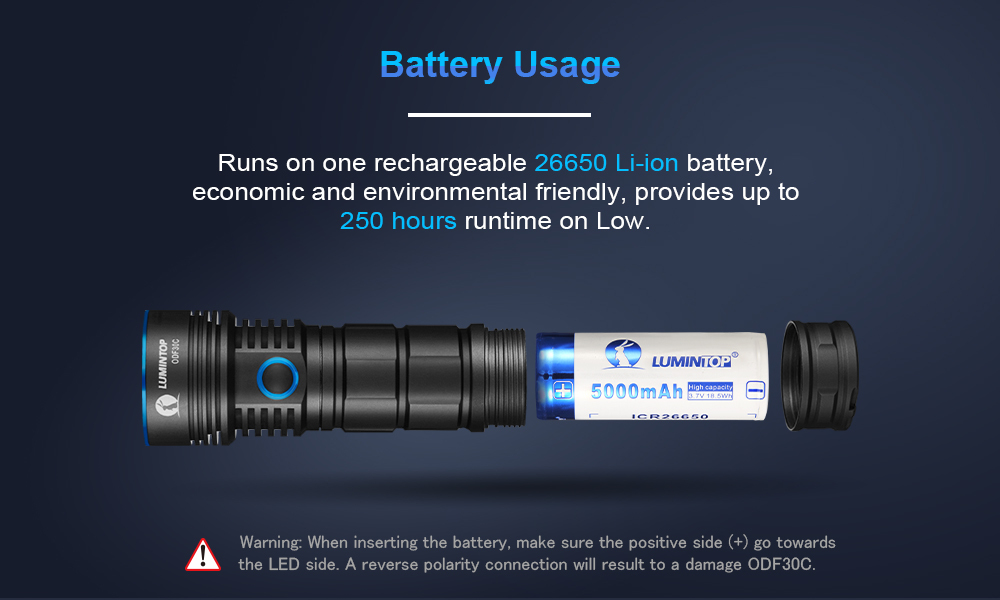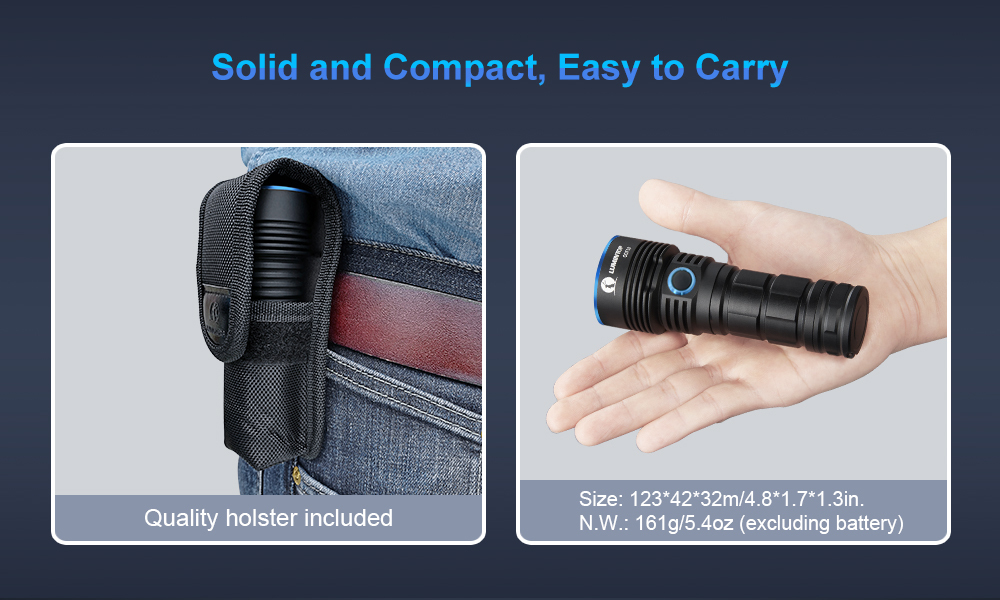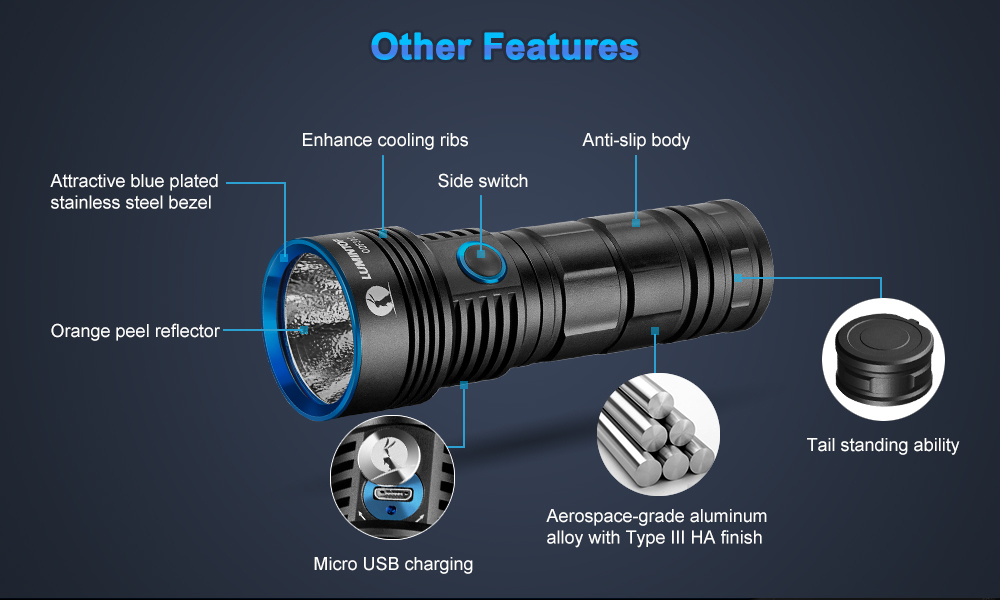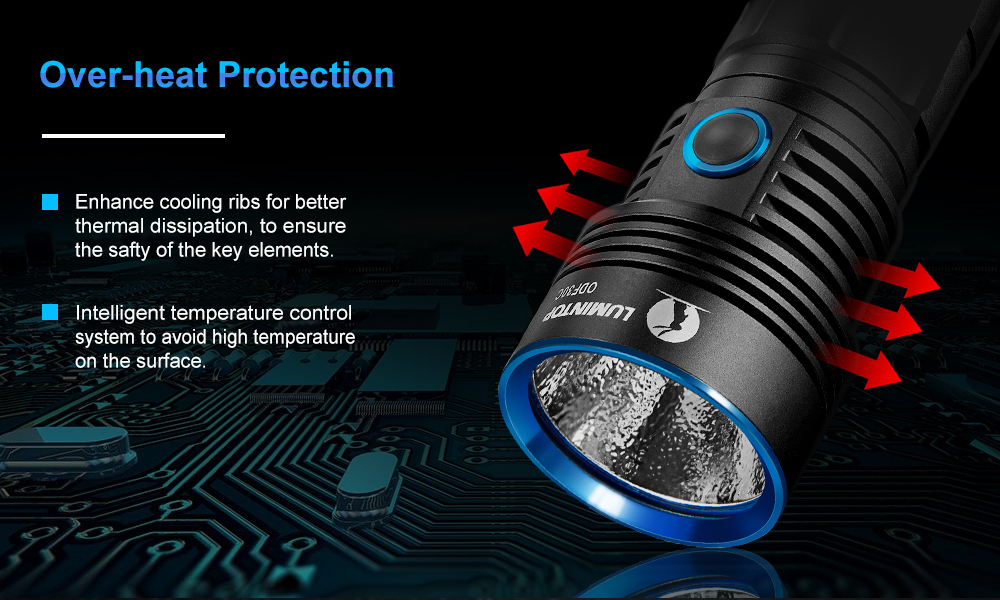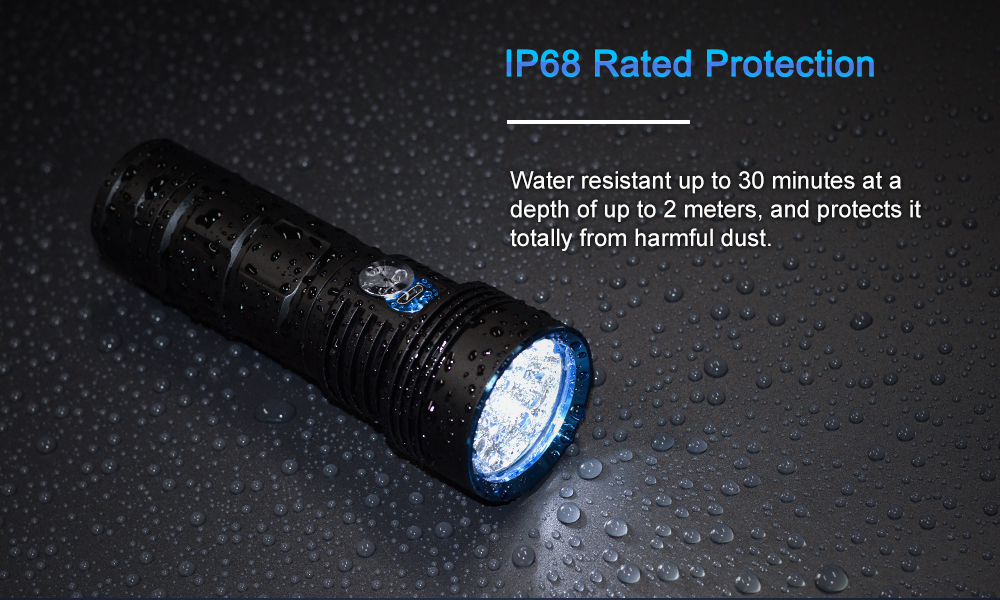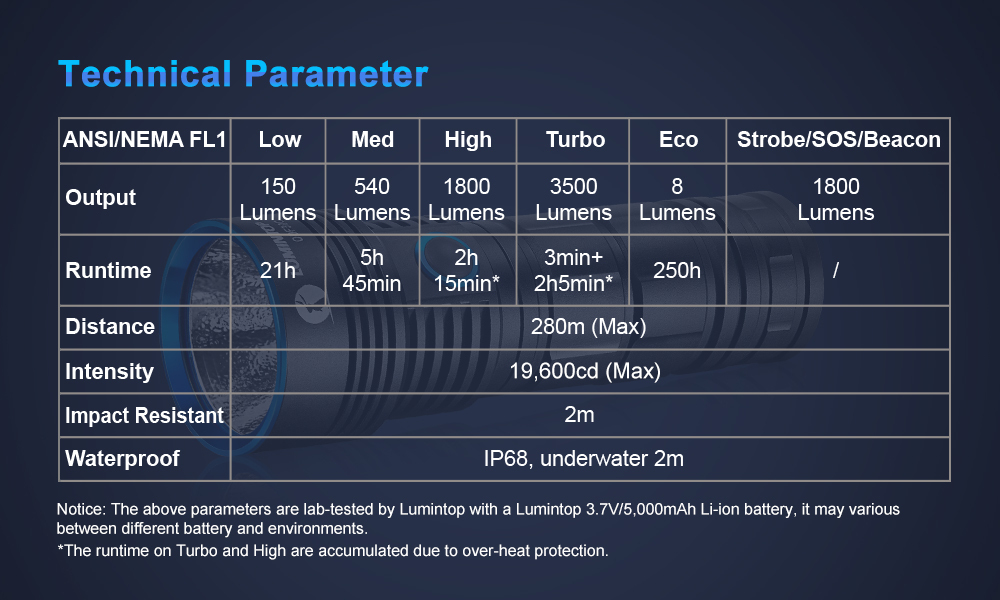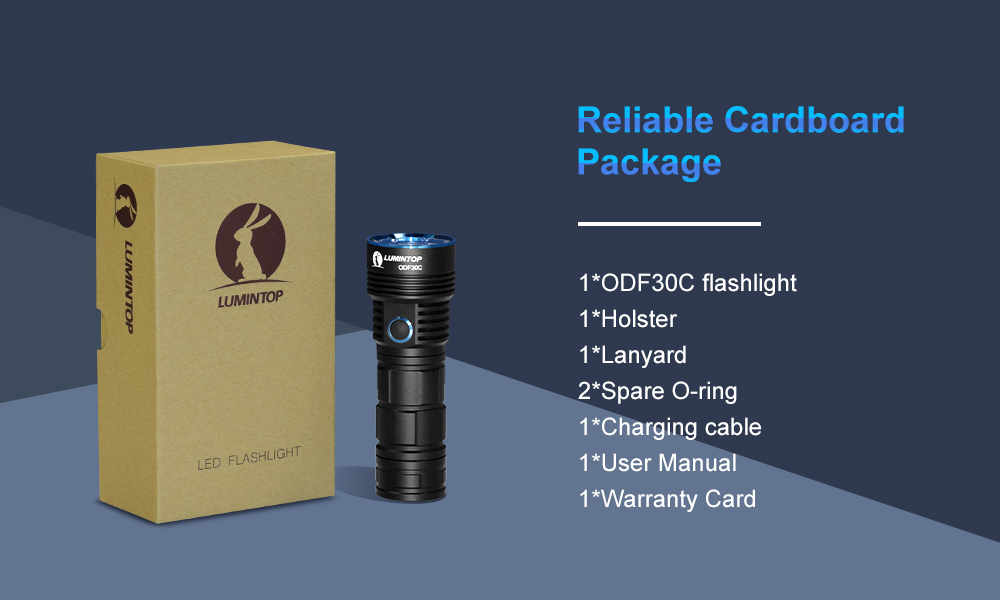 ANSI/NEMA FL1

Low

Med

High

Turbo

Eco

Strobe/SOS/Beacon

Output

150 Lumens

540 Lumens

1800 Lumens

3500 Lumens

8 Lumens

1800 Lumens

Runtime

21h

5h 45min

2h 15min*

3min+2h5min*

250h

/

Distance

280m (Max)

Intensity

19,600cd (Max)

Impact Resistance

2m

Waterproof

IP68, underwater 2m