---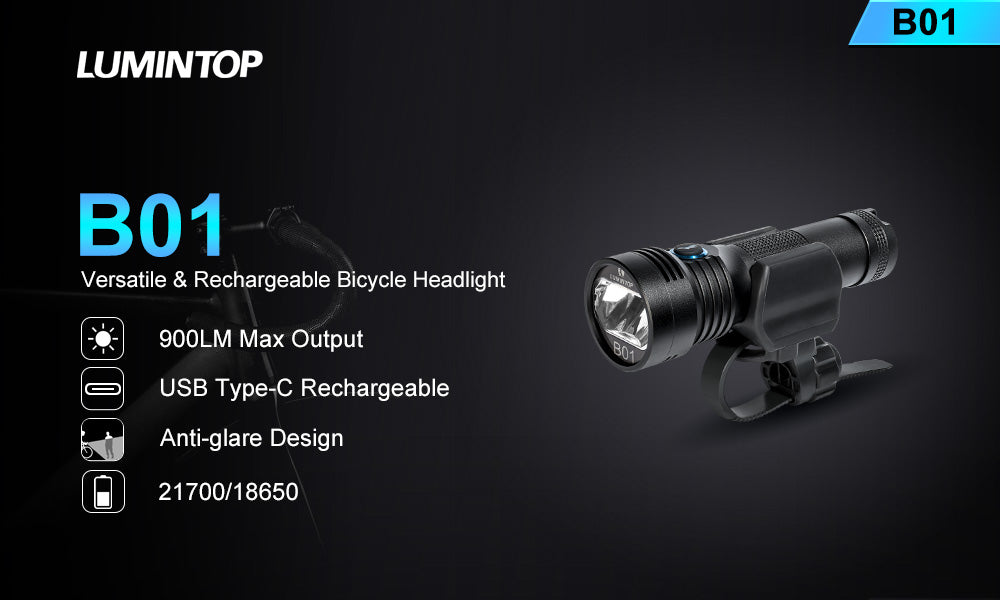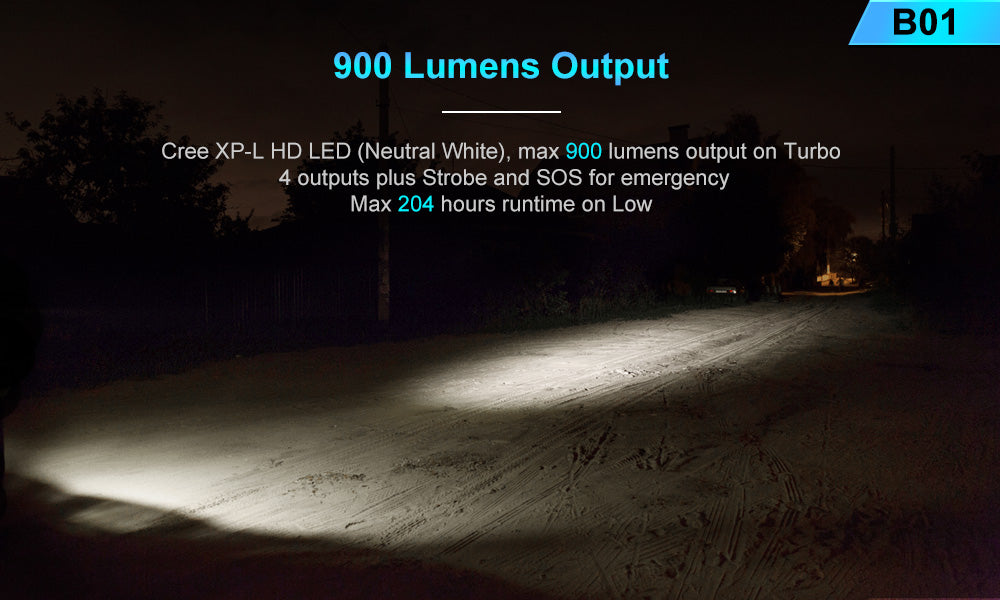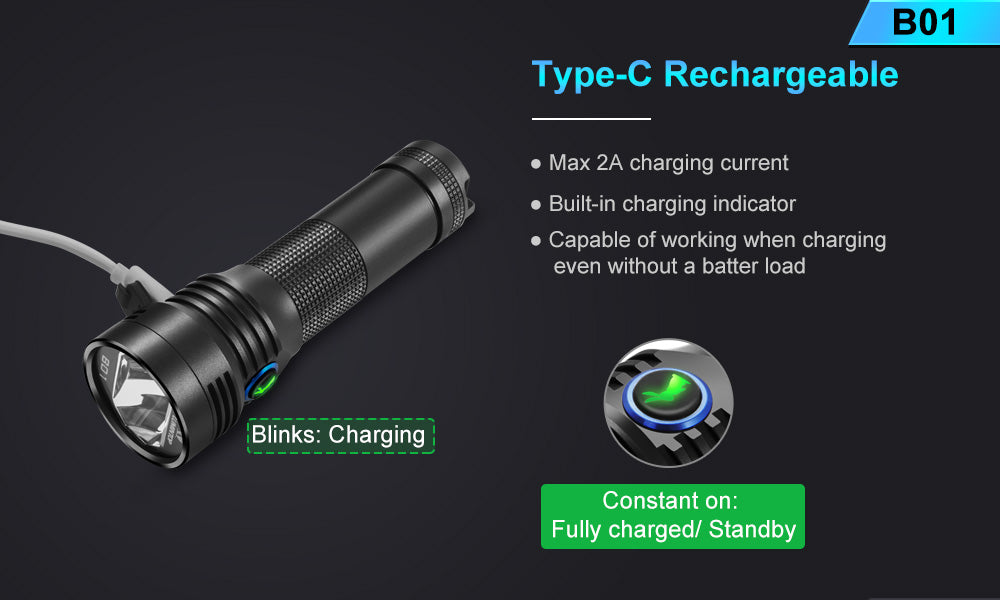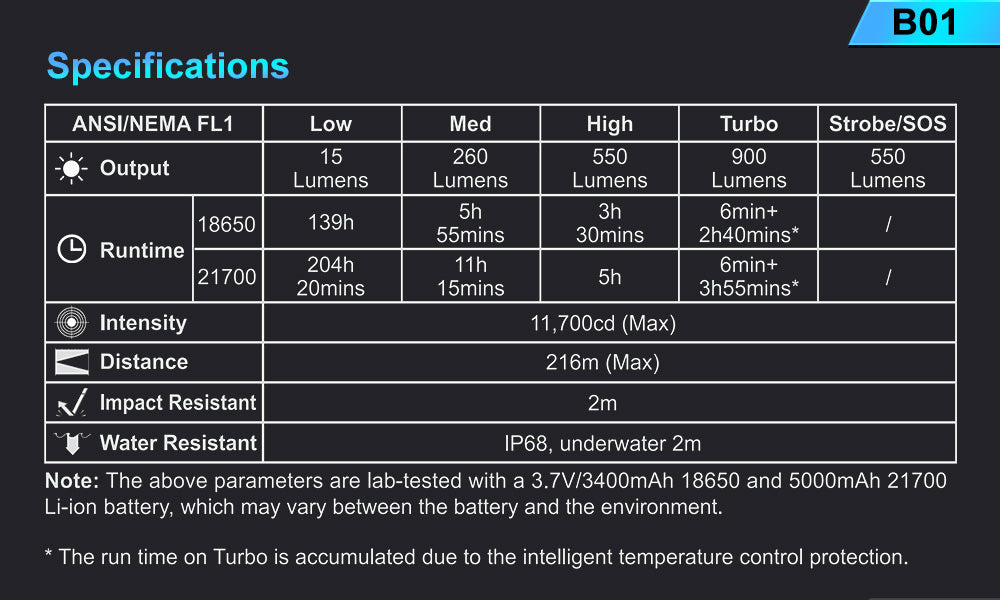 BEAM COULD HAVE FUTHER REACH
Really nice light, the price is right, 21700 replaceable battery is awesome, nice shape, perfect mount, although does not look like the advertised lumens correspond to the actual lumens the light produces. Medium setting that is advertised at 200 lumens barely enough to ride safely, other lights at the same lumens produce more light. Low setting at 50 lumens is pretty useless. Wish they would change the settings to 120-150, 250-275, 600 and 900 lumens. The light would be more useful. Also I wish the would offer the LEDs in cool white instead of natural white to make the light less yellows. The mount is very simple and nice, holds the light very securely and allows the light to be mounted up or down and still use the correct beam shape(STVZO). Another nice feature is that the light still works when plugged in into a battery bank using USB-C cable. Not many other lights have this feature. Looks like battery lasts a long time also, have not tested it for the entire duration yet. Overall I m very happy with the light, bought two lights for my bike, using both lights on medium, trying to get the beam shape reach close to the German dynohub light that I have
The order arrived in Samara in 15 days, the track was tracked. Communication with the seller was not required, sending very fast. In general, the order and seller are very satisfied!
The goods are good, the description corresponds. Really velophara, which allows you to adjust the lighting horizon (so as not to blind the "counter"). Velofara has four lighting options (1-mark yourself on the road, 2-light, 3-very bright, 4-jump lighting, most likely a signal type "SOS" "" Factory packing quality hard cardboard. At delivery I crumpled, but the lantern came whole. The delivery time was long.
The lantern is great. The spectrum of light is full, so everything is clearly visible. On the handlebar holds tightly, you can turn left and right in a small range. Charges TYPE-C as a phone-very convenient. When you install two flashlights, then the review is just super. Seller send very fast. I bought several lanterns and packed in an additional box, everything came whole and even the packing was not damaged. I recommend a lantern and a seller.