.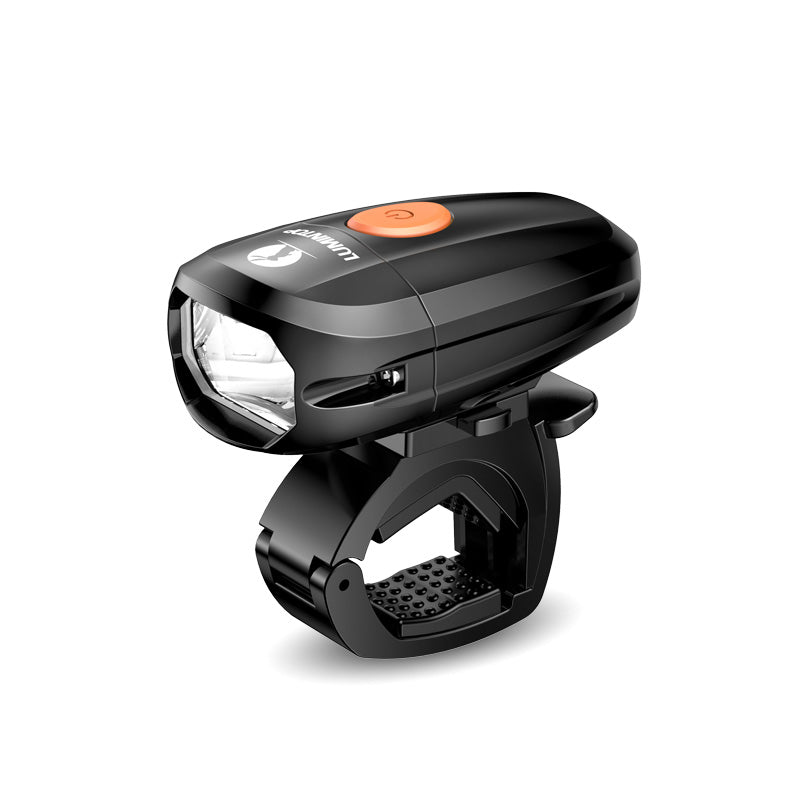 Lumintop® C01 USB Rechargeable Bike Light
● Anti-glare Design: C01 possess anti-glare multi-face reflector design, which ensures road safety without blinding on-coming people and traffic, and up to 400 lumens output, six modes including Strobe, SOS, and Beacon.
● Fast Charging: The Micro USB rechargeable with built-in 3.7V/1400mAh Li-polymer battery, 2.5h fully charged and up to 10.5 hours runtime.
● Multi-function: Mount tit for 19-33mm diameter handlebars, just install and remove it in seconds.The light is not only a bike light but also an emergency flashlight.
● Lightweight & Reliable: With weighs only 87.5g, charging indicator, low-power warning, quick-release structure, 360 degree rotatable, IPX-8 waterproof design, C01 is a rugged cycling companion.
Features:
Utilizes

Cree XP-G3 LED

(neutral white) with 50,000 hours lifetime
3 modes plus Strobe, SOS and Beacon, max 400 lumens output
Micro USB rechargeable with chargingindicator
Built-in 3.7V/1600mAh Li-polymer battery
Tapered surface reflector and anti-glare design
Mount tit for 19-33mm diameter handlebars
One switch control, 

fast and convenient

IP68 waterproof, underwater 2 meters
Size: 77.5*45*31.5mm (excluding bike mount)
Cool lanterns, ordered two pieces at once, as one is not enough, the maximum light is not always enough, especially in the rain, and two in 800 lumens, and to another in white 5500-that's it! Recommend!