.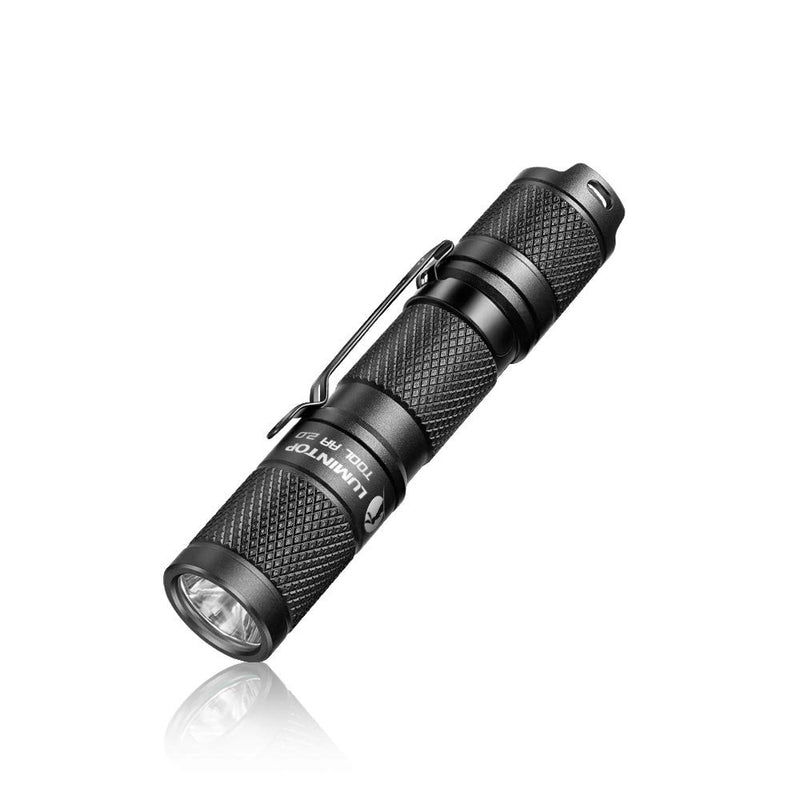 Lumintop® TOOL AA 2.0 EDC Flashlight
● Upgraded Performance: it could pump out up to non-diminishing 650-lumen ,127-meters- throw and max 60-hour runtime. The newest design with eye-catching indicators on the tail.
● Compact and Portable: With 89.5mm in length and 25g in weight (without cell), Aircraft-grade aluminum body, two positions body allows it to clip on your pocket or hat brim to free your hands.
● Two Ways Operation: You can click the tail switch or twist the light head to operate the flashlight. Features four lighting modes with memory, and additional Strobe for emergency situations.
Tool AA 2.0 is essential for camping, touring, home using, gifts, EDC gears, and emergency lightings.
Features:
Compatible with 14500 Li-ion battery and AA cell
Max 650lms output by 14500 Li-ion cell
Super long runtime up to 2.5 days in Eco mode
Four modes with memory, additional Strobe
Compact size, lightweight
Two position mounted body clip
Diffuser is included
Reverse polarity protection
Made of aircraft-grade aluminum alloy,
Size: 89.5*18.5mm
N.W.: 23.5g (excluding battery)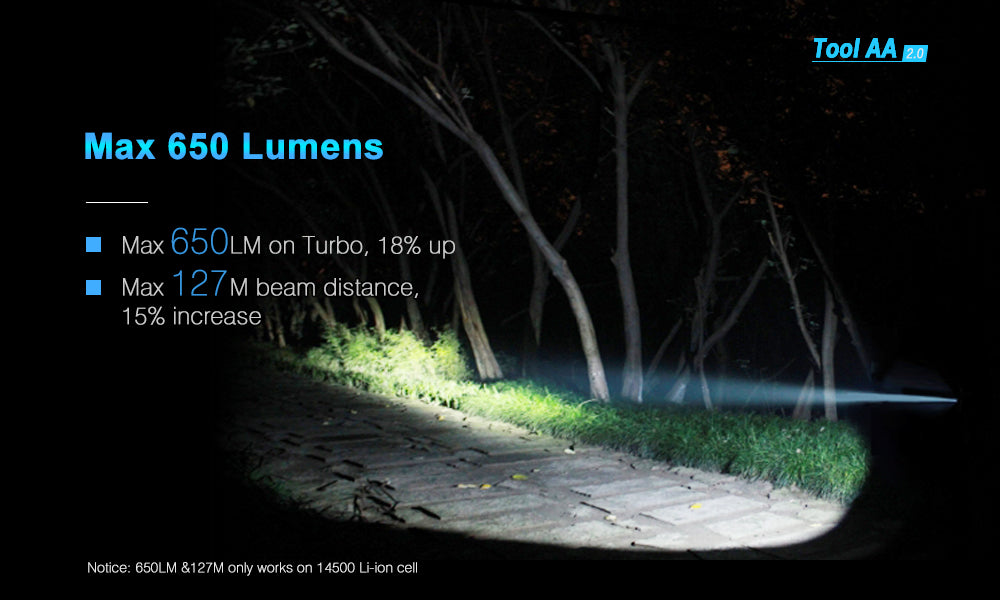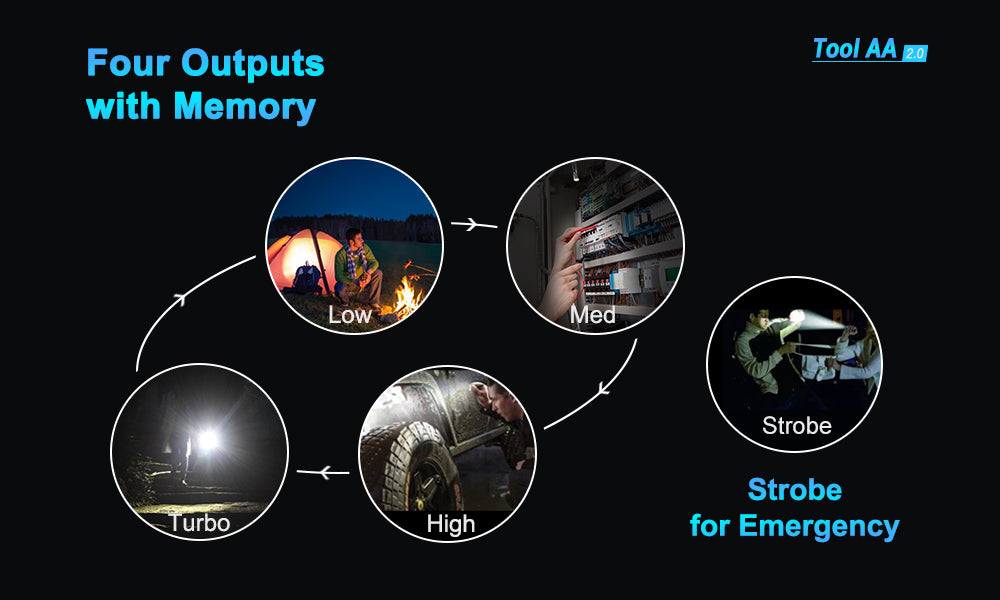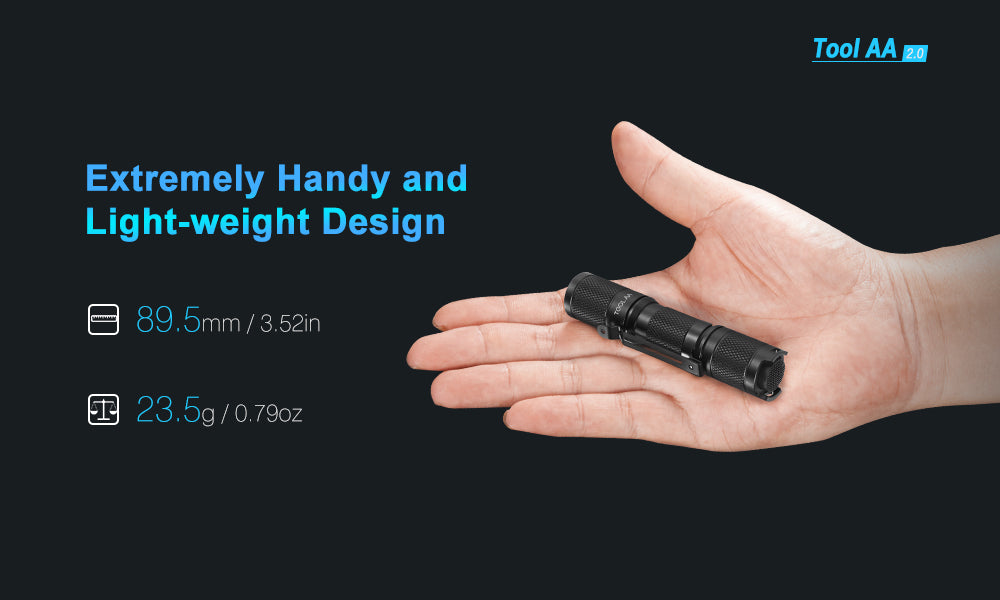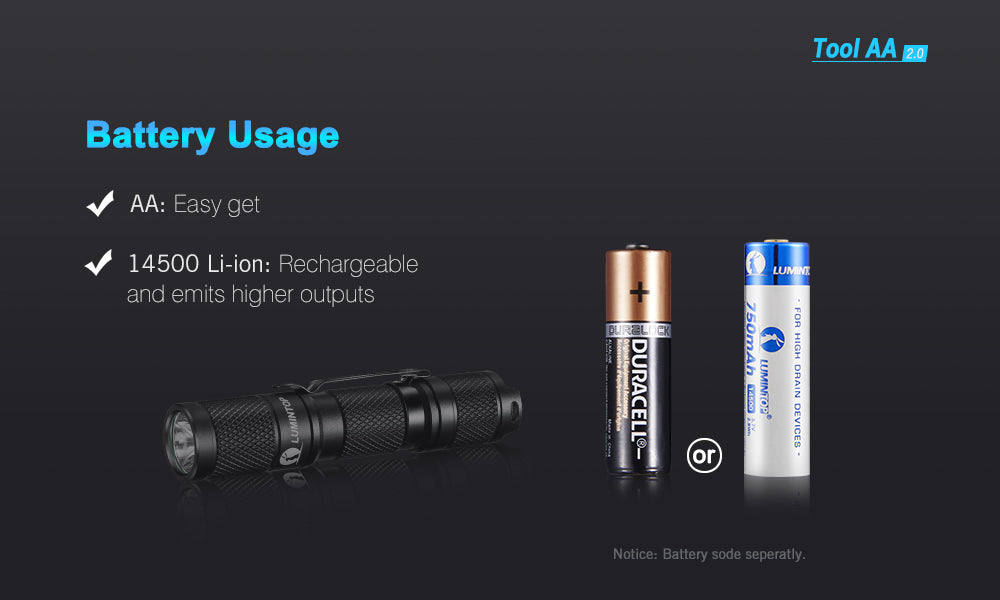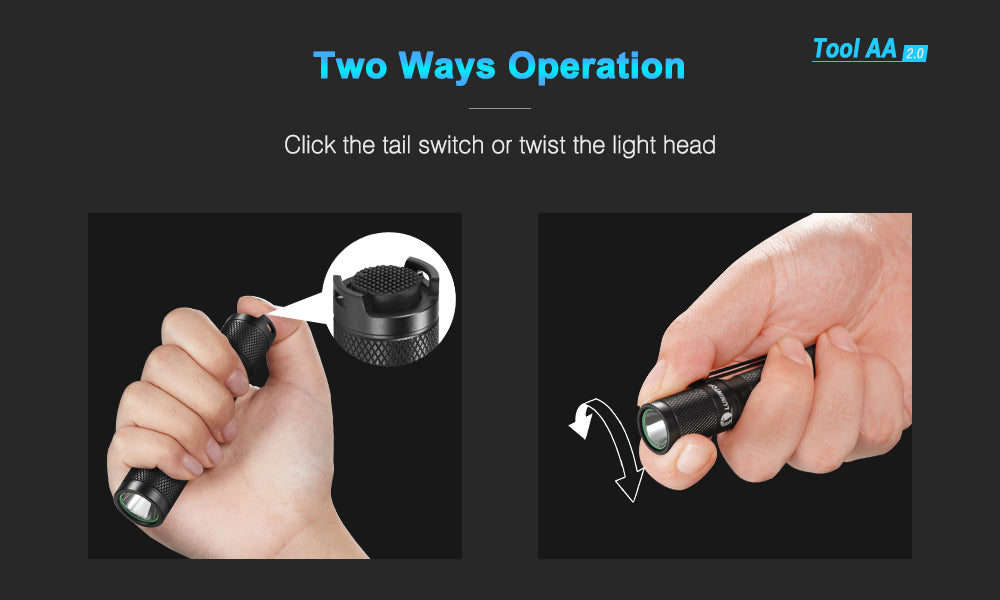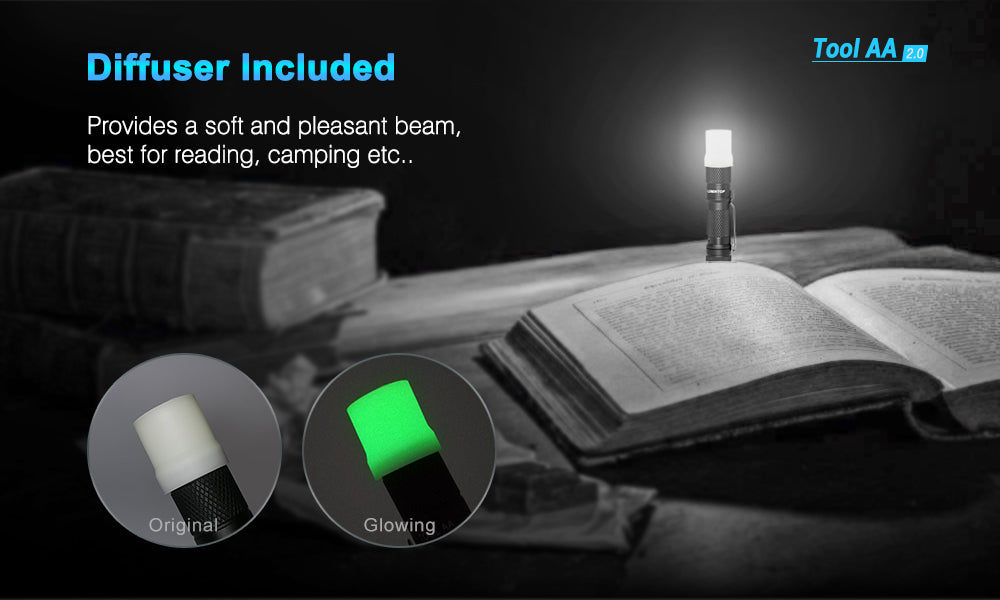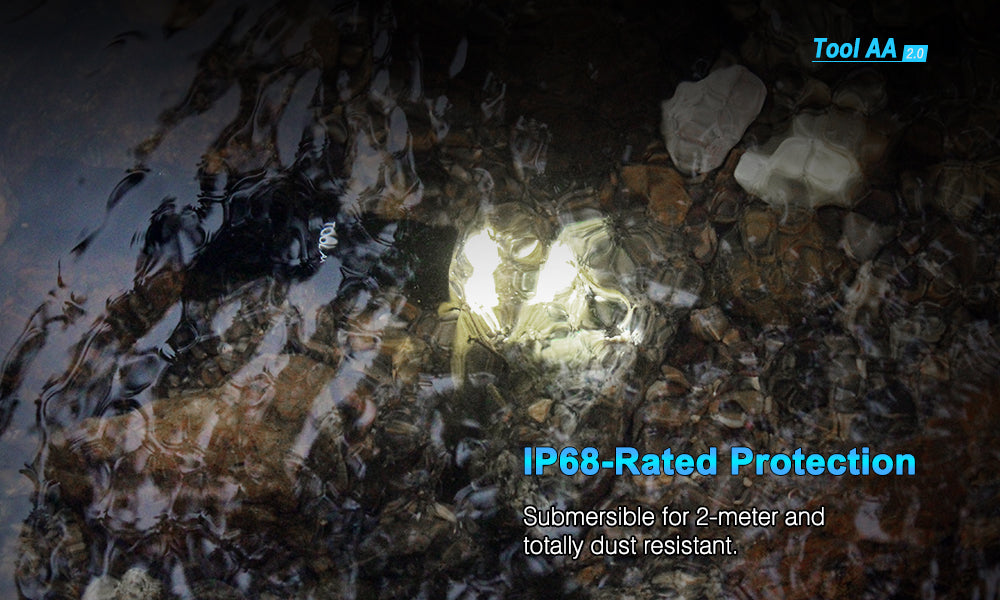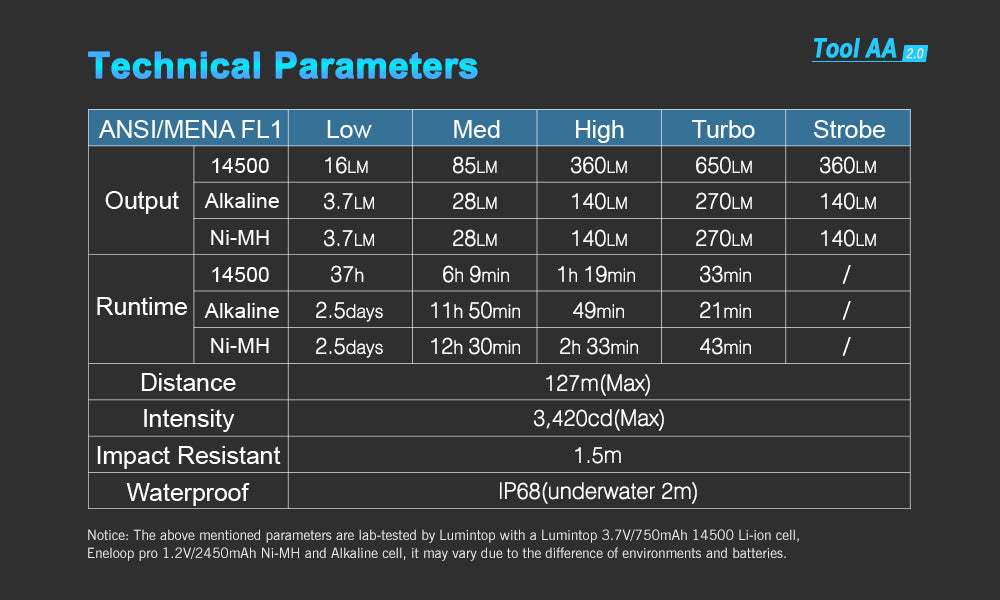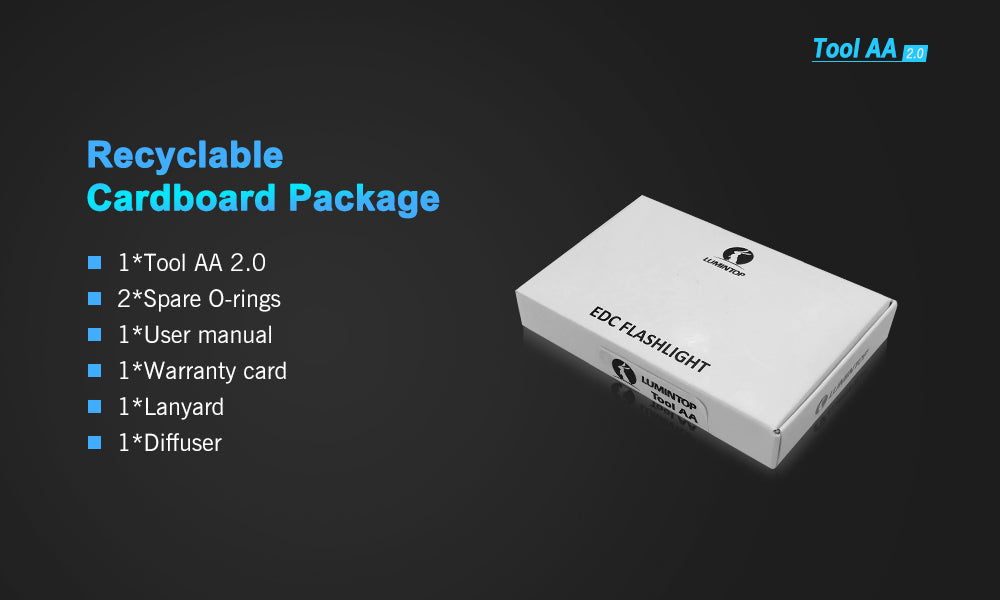 Never recieved
Never got anything. Money came out of my account two. Weeks ago but no product. I'm stupid for ordering, should have known I'd get f#&$ ed
Lumintop® TOOL AA 2.0 EDC Flashlight
Everything is perfect! The flashlight is chic, beautiful, heavy. It shines perfectly! Batteries with a flat contact do not fit! Only with speakers. Although with flat ones use with small neodymium magnet. Thank you to the seller, success in business.
Amazing little light, great value! This is my third one I have bought.