.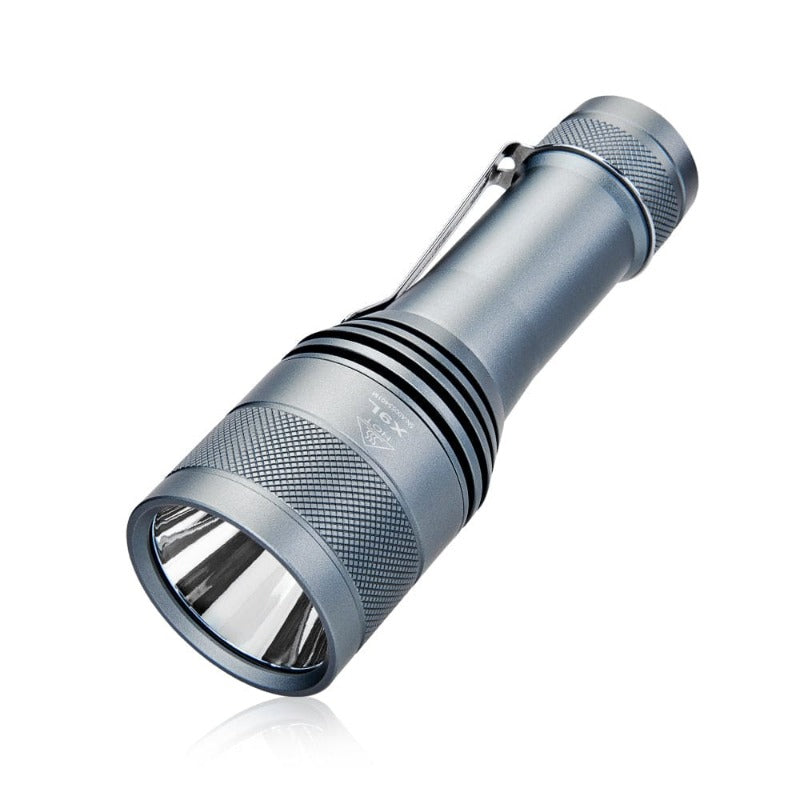 FW21 X9L 6500 Lumens Outdoor Flashlight
This is an ultra-high-intensity LED flashlight designed for outdoor use.
It features the latest Luminus SBT-90 LED and is powered by a single 21700 Li-ion battery, capable of delivering up to 6,500 lumens of stunning output in Turbo mode. The X9L flashlight shares the same firmware as the FW21 Pro, with a ramping UI as the default and advanced mode settings for added flexibility. The electronic tail switch allows for easy control of all flashlight functions.
With its multi-functionality, durability, and IP68-rated protection, the X9L is a must-have for activities like searching, hiking, camping, and serving as a household lamp.